The 3rd Pelion Summer Lab for Cultural Theory and Experimental Humanities (PSL), an initiative of the Department of History, Archaeology and Social Anthropology and the Laboratory of Social Anthropology of the University of Thessaly in Volos, Greece will be taking place in Makrynitsa, Pelion from August 21 to August 31, 2019.
This 10-day program will convene an interdisciplinary group of MA students, doctoral candidates, recent PhDs, early career scholars and, in special cases, advanced undergraduate students from fields such as anthropology, history, sociology, arts, political philosophy, gender studies, literature, cultural studies, and communication and new media studies.
This year's theme – Data & Power – takes on the critical issue of how the production, mining, and manipulation of data through algorithmic procedures has emerged as an increasingly dominant mode of political regulation, capitalist exploitation, identity formation, cultural expression and knowledge generation.
For more details, you can contact pelionsummerlab@gmail.com or visit the PSL website. You can also follow PSL on Facebook.
The online application can be found here.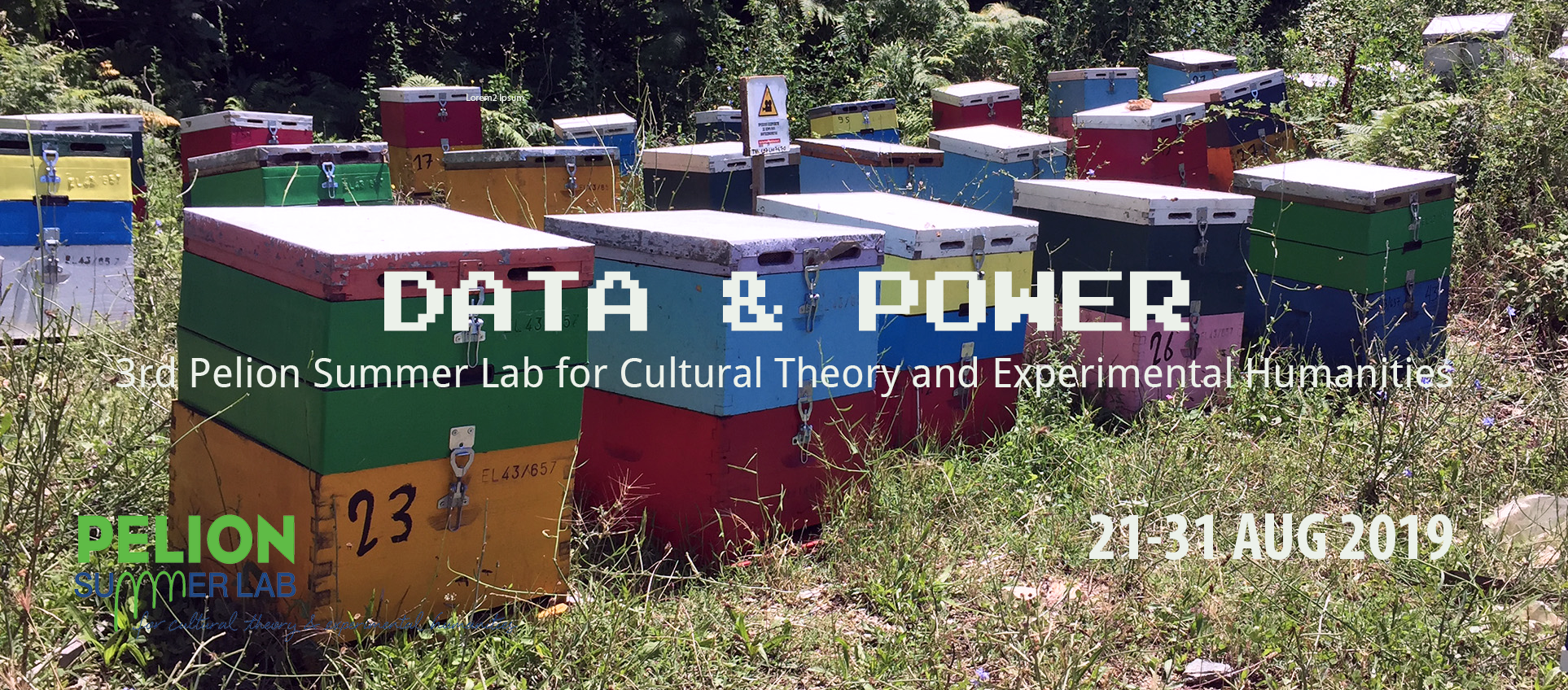 ---
Call for Participation (PDF)