Research Proposal
Activities
Short bios
Summary of the Research Proposal
A Cochlear Implant (CI) is an electronic device that is surgically implanted to restore hearing in individuals with severe to profound sensorineural hearing loss. Due to the technological limitations of these devices, a distorted spectral detail of the sound and a reduced dynamic range is transmitted to the auditory system, which in turn impairs the perception of sounds severely. As a consequence, Cochlear Implant users experience difficulties with processing complex sounds and find music challenging to access.
From the music composer's perspective, an intriguing question that arises is how to find promising means in the compositional procedure, to facilitate music enjoyment and understanding for CI listeners. In this context, the main aim of this research is to reconsider the fundamental principles of musical composition and orchestration and propose a grammar of adapted ones that takes into account the limitations of hearing in CI users. As a result, a system can be formulated, which will include a set of rules and provide useful practices to compose music for CI users that could be effectively used either for educational or cultural purposes. Based on this system, a multi-instrument musical piece is subsequently written and presented to diverse groups of CI users. This process is finally followed by a focused questionnaire study to assess and evaluate the potential of the proposed system to improve a CI user's aesthetic experience when listening to music.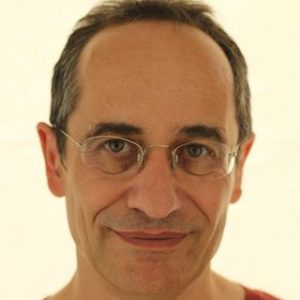 Georgios Papadelis (ResearcherID:  G-1417-2015) is an academic with a solid research background in Musicology, Psychoacoustics and Music Cognition, industry experience and a teaching portfolio. He currently holds the position of a Professor on Musical Acoustics and Informatics at the School of Music Studies at the Aristotle University of Thessaloniki (Greece). He is also the head of the Sound & Music Technology Lab at the same School. His research focuses on the perception of sound and music in normal and pathological hearing, along with the development of methodologies for testing and training auditory music skills in pathological populations including children with learning disabilities and cochlear implant users. A considerable part of this research has been conducted in collaboration with international partners including the Center for Reading and Language Research (Tufts University – U.S.A.), the Institute for Music in Human and Social Development (University of Edinburgh – Scotland) and the Laboratory for Active Implantable Systems (Institute of Mechatronics, University of Innsbruck – Austria).
---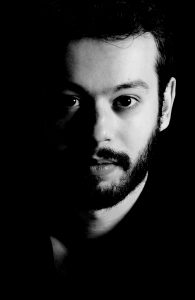 Dimitris Economou studied with Christos Samaras at the Aristotle University of Thessaloniki (BA/MA, PhD in Composition) and with William Brooks at the University of York (MA in Composition). He is currently teaching as an Adjunct Lecturer at the School of Music Studies, Aristotle University of Thessaloniki. He also teaches Composition and Advanced Music Theory at the Music College Conservatory of Thessaloniki. His work is concerned with notions of time and perception. His music deals with the audio aspects that occur from disruption, interference, looping and distortion of sequential transformations and various textural developments, suggesting a textural approach with minimum, often gestural, material in his works. His music illustrates the paradox that exists with the simulation of a post-digital aesthetic in the composition of acoustic music, embracing and interrupting causality at the same time. He has received national and international awards such as the prestigious Royal Philharmonic Society Composition Prize 2009 (UK), the Charities Philharmonia Young Composers Award 2009 (UK), Honorary Mention Award in the 34 Concurs Joves Compositors Premi International F. Mompou 2013 (ES) and was also the Winner of the Sounds New / Coups de Vents project: International Composer Pyramid 2009-12 (UK). He has also received the: 8th Composition Competition Y. A. Papaioannou 2007 – 2nd Prize (GR), Contemporary Music Workshop in Thessaloniki Concert Hall 2006 – 1st Prize (GR), 3rd International Competition for Composers 2006 by the Mediterranean Music Centre – 2nd Prize (GR), Composition Competition for the 20 Years of Foundation – School Of Fine Arts – A.U.Th 2006 – Prize (3 equal, GR), Contemporary Music Workshop in Athens Concert Hall 2005 – Prize (3 equal, GR), 1st National Chamber Music Festival 2003 – Prize (3 equal, GR) among others. Economou's works have been published by Edition Peters and have been commissioned by orchestras such as the Athens State Orchestra (GR), Thessaloniki State Orchestra (GR), Philharmonia Orchestra (UK), Charities Philharmonia (UK), the Greek National Opera, and ensembles such as the Berlin PianoPercussion (DE), Trio IAMA (GR), dissonArt Ensemble (GR), Piandaemonium Ensemble (GR), Contra Tempo (GR), Lontano Ensemble (UK) Chimera Ensemble (UK), Ossian Ensemble (UK), Hellenic Ensemble for Contemporary Music (GR) among others. His works have been presented with numerous performances worldwide and released in collections by Dissonance Records and Irida Classical.