Research Proposal
Short bios
Publications
Summary of the Research Proposal
This research seeks to examine the principle of the Best Interest of the Child and how it can ensure the highest protection standard for unaccompanied children (UAC) in the Athens city centre. Focusing on Greece's largest municipality, it aims at "translating" this principle into concrete practices in law, policy and urban governance and as a method of cooperation and intervening. Deploying the interdisciplinarity of our research group, in the first part the national legislation, case law and everyday practice will be examined questioning whether they fulfil international human rights obligations. Combining, through the method of critical legal reflection, everyday realities of human rights practitioner with the principle of the Best Interest of the Child, gaps between theory and practice will be rethought building on the local and international experience on ensuring UAC rights through the innovative advocacy tool of "strategic litigation". In the second part, Athens Municipality is viewed through the lens of the role that the metropolitan urban centres are called upon undertaking in the wider context of international governance transformations. Therefore, through the method of content analysis 5 development projects for the Athens city centre will be examined based on both the amplitude of their survey and the impact they seem to have up to the present day. Within these projects, we will focus on examining the way the refugee/migrants question is approached and consequently the way the Municipality draws its main directions, as well as investigating whether and how the issue of UAC is specifically developed. Aiming at a deeper understanding of the contemporary governance landscape and the interconnections between the different institutions responsible for UAC, semi-structured interviews will be conducted with social workers and lawyers working in NGOs, as well as with Athens Municipality officers, responsible for Migration issues. This research will lead to a report with propositions which will be discussed and completed through a workshop including researchers, institutions (Athens Municipality, NGOs etc) and representatives of migrant and refugee communities, for a constructive engagement between academics, experts and key actors in the field. Interdisciplinarity gives us the opportunity to combine legal tactics with the prioritisation of the Best Interest of the Child in the wider urban policies, as a de facto element of the Right to the City. This approach enriches the broader discussion on strategic litigation, urban planning and welfare system and can contribute to the implementation of best practice initiatives, beyond spatial and social segregations. The resulting Final Report will be distributed to the related institutions as a toolkit for informing practice and contributing to policy development.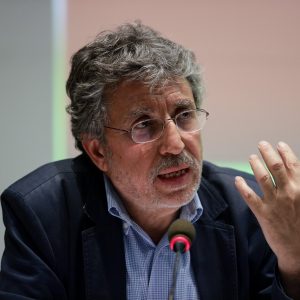 Michalis Spourdalakis is a Professor at the Department of Political Science and Public Administration, where he teaches since 1991 and Dean at the School of Economic and Political Science at the National and Kapodistrian University of Athens. He has studied political science and public administration in Athens and Canada. He defended his PhD thesis in Canada (Carleton University, 1986), where he continued as a post-Doctoral Fellow of the Social Sciences & Humanities Research Council of Canada /SSHRC (1989 – 1991) and as Assistant Professor at the Department of Political Science, Bishop's University (Lennoxville, Quebec, Canada). He has or/and is teaching, at undergraduate and postgraduate level, in the following departments: Communication and Media (University of Athens), Athens University Law School, Department of Early Childhood Education (School of Education, University of Athens), School of Architecture (National Technical University of Athens), Bishop's University (Lennoxville, Quebec, Canada) and University of Manitoba (Canada). He is a member of the European University Institute in Florence, of the Board of Nikos Poulantzas Institute and of the Institute for Alternative Politics (ENA). He is a member of the editorial board of the Greek Political Science Review and of Socialist Register (London, Merlin Press). His current research interests focus on issues of political parties theory, greek politics, state theory, european left as well as a series of issues that result from the transformations of the social organisation model.
---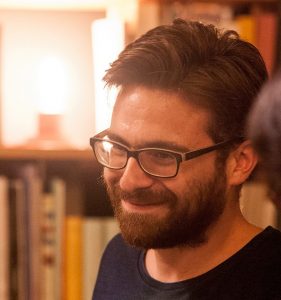 Costas Gousis holds a law degree from the Law School of the Aristotle University of Thessaloniki (AUTH), a Masters in Political Theory and Philosophy at the School of Political Sciences of AUTH and is currently a PhD candidate at the University of Roehampton in London. Taking into account the EU institutional framework on Migration and Asylum policies, relevant case law and transnational activism, his dissertation draws attention to the constitution of migrant/refugee political subjectivity and tries to rethink the political conjuncture and its turning points after the eruption of crisis in Greece shedding light on the multinational working class through exemplary struggles and life stories (2009-2019). Particularly concerned with ways to tackle the situation of non-citizenship and racism, his broader research work is building bridges between the concept of the philosophy of praxis, the tool of strategic litigation and critical migration studies. His professional experience includes working as a member of the Asylum Appeals Committees of the Hellenic Republic under Presidential Decree 114/2010 and subsequently in the Legal Service of the Youth Support Centre of ARSIS in Athens providing legal assistance for unaccompanied minors, young people and families. He regularly participates in international conferences and the broader debate around social movements and political strategy.
---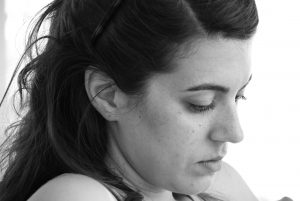 Alkistis Prepi is a PhD candidate in Urban and Regional Planning at the School of Architecture, National Technical University of Athens (NTUA). She is an Architect (ENSA Paris-La-Villette) with a Master's degree in Urban & Regional Planning (NTUA). Her thesis, titled "Resilience and Security: the globalisation of risk in urban planning", seeks to examine critically resilience as the new strategy of crisis management, embodying the new model of global governance and social control. Her research interests, in the domain of urban social geography, focus mainly on the issue of urban development policies and plans and the resulting spatial and social inequalities and segregation. As a PhD candidate, she has participated as a Teaching Assistant in undergraduate courses at the School of Architecture (NTUA). As a researcher she has participated in international conferences and workshops and has published her articles in scientific journals.
Selected Publications
(Michalis Spourdalakis)
Preface in V. Asimakopoulos, Ch. Tassis (eds.), PASOK 1974-2018. Political Organisation, Ideological Shifts, Government Choices, Gutenberg, Athens, 2018
Left Strategy in the Greek Cauldron: Explaining Syriza's Success, in L. Panitch, G. Albo, V. Chibber (eds), "The Question of Strategy", Socialist Register 2013, London, Merlin Press, 2013, p. 98-120
2007 Greek Elections:  Signs of major political realignment. Challenges and hopes for the Left, in Studies in Political Economy, 82, Autumn 2008, p. 171-186.
A Commentary on the Relationship between Globalization and Democracy, in Hellenic Studies/ Études Hélléniques, Vol. 16, No.1, Spring 2008, p. 47-56
Labor Unions and the Welfare System Reform in Greece: The Case of Pension Policy (1990 – 2001), (with D. Gravaris), in Carlos, Mónica R.P. d' Assunção, (ed.), "The Challenge of Social Policy Reform in the 21st  Century: Towards Integrated Systems of Social Protection", Athens, I. Sideris, 2008.
Towards a Redefinition of Space in the Incentive Policy, co-authored with M. Markou, I. Sagias, E. Panayotatos, in Topos, 8/94, p. 117-157
Collective Consumption, State, Social Reproduction, co-authored with I. Sagias, in Th. Maloutas, D. Oikonomou (eds.), «Social Structure and Urban Organisation in Athens», Paratiritis publications, Thessaloniki, 1992, p.33-67
Populism and Politics, (with N. Mouzelis and T. Libovats), Athens, 1990
•On the Theory and the Study of Political Parties, Exandas, Athens, 1989
•The Rise of the Greek Socialist Party, London: Routledge, 1988
---
Prepi A., Gousis K. (forthcoming) Migration, Vulnerability, Resilience: A series of unfortunate events?, in Refugee Watch. A South Asian Journal on Forced Migration, Mahanirban Calcutta Research Group, India.
Γούσης Κ. (2016) Η ιστορία της Σοσιαλδημοκρατίας ως ιστορικού αναθεωρητισμού, Βιβλιοκριτική του έργου της Σέρι Μπέρμαν «Το πρωτείο της πολιτικής: Η σοσιαλδημοκρατία και η Ευρώπη του 20ού αιώνα», Τετράδια Μαρξισμού, τεύχος 2.
Γούσης Κ., Καρπούζης Γ. (2015) Μια συζήτηση με το Θανάση Βακαλιό για τη ζωή και το έργο του, Μαρξιστική Σκέψη, τόμος 18.
Γαϊτάνου Ε., Γούσης Κ. (2015) «Η ύψιστη αλήθεια της Α' Διεθνούς είναι η ίδια η ύπαρξή της»: Συνείδηση, υποκειμενικότητα και η επικαιρότητα μιας απουσίας (ή ό,τι λείπει λείπει;), Ουτοπία, τεύχος 110.
Gousis C. (2013) Postcards from Greece! Rethinking State Theory and Political Strategy of the 21st Century, in Radical Philosophy Review, 16:2, 2013, p. 575–593 (available at: http://www.pdcnet.org/radphilrev/content/radphilrev_2013_0016_0002_0575_0593).
Ανδρίτσος Θ., Γούσης Κ. (2012) Αυτός ο κόσμος που αλλάζει με τρομάζει; Εισαγωγικό σημείωμα και επιμέλεια του πρώτου τεύχους των Τετραδίων Ανυπότακτης Θεωρίας, εκδόσεις ΚΨΜ.
---
Prepi A., Gousis K. (forthcoming) Migration, Vulnerability, Resilience: A series of unfortunate events?, in Refugee Watch. A South Asian Journal on Forced Migration, Mahanirban Calcutta Research Group, India.
Prepi A. (forthcoming) Is there a Way Out? Resilience as Neoliberal Crisis Management and Left Responses, in Situations: Project of the Radical Imagination, Institute for the Radical Imagination, New York, issue Spring/Summer 2020.
Πρέπη Α. (2016) Παρίσι-Αθήνα: η ασφάλεια στην πόλη μέσα από τις πολιτικές των σημερινών δημοτικών αρχών. Πρακτικά συνεδρίου "Εξουσίες, επιστημονική ουδετερότητα και εγκληµατολογικός λόγος: 50 χρόνια Becker 'Whose side are we on?'". Ελληνική Εταιρεία Μελέτης του Εγκλήματος και του Κοινωνικού Ελέγχου, Αθήνα (σελ. 486-504) (Διαθέσιμο στο: http://doccdn.simplesite.com/d/c4/dc/284571206475963588/238110b2-96a1-4ae9-86a6-8f060fd2044b/EEMEKE%2B1%2B.pdf )
Prepi A. (2012) The Gazi-Metaxourgio region in Athens: Urban and Social Mutations. Πρακτικά συνεδρίου "Transformation – Its effects on life and space" – 24th International Building and Life Congress. Turkish Chamber of Architects, Bursa Branch, Προύσα, Τουρκία (σελ. 121-126 τουρκικά / 441-447 αγγλικά)
Πρέπη Α. (2011) Ο δημόσιος χώρος ως πλαίσιο συμβίωσης μεταξύ παλαιών και νέων κατοίκων. Η περίπτωση του Γκαζιού-Μεταξουργείου. Πρακτικά συνεδρίου "Δημόσιος Χώρος: Αναζητείται". ΤΕΕ-Τμήμα Κεντρικής Μακεδονίας, Θεσσαλονίκη, (σελ. 407-410 – Κεφάλαιο Ζ11)