Research Proposal
Conference
Research Results
Short Bios
Publications
Summary of Research Proposal
Having as our starting point an initial demarcation of the basic characteristics of the dominant management model of archaeological sites, which is conventionally called "closed," the present research aims firstly to demonstrate that there are exceptions to the rule, and secondly to identify the possibilities and preconditions for the application of a different management model of these sites in the Greek urban environment, which is defined as "open." Its field of research is the city of Athens, and in particular, it is based on the case studies of two singular archaeological sites, Akadimia Platonos and Philopappos Hill, which function both as protected archaeological heritage sites and as green, free access spaces suitable for walking and recreational activities. The "hybrid" character of the designated sites makes them paradigmatic exceptions to the rule. It dictates the identification of a distinctive model for managing archaeological sites as opposed to the dominant one, the exploration of its conceptual delimitations, its history and its function. In this way, a theoretical framework will be formed, necessary for the understanding, the evaluation and the further application of this distinctive management model.
The present research constitutes an original and innovative study, as it aspires to make up for an important gap in the international and domestic literature with regard both to the clarification of the concept of "openness" and to the mapping of the management methods of the archaeological sites in Greece. It shall also contribute to the systematization and analysis of the historical, ethical, spatial and administrative parameters that signalize the identity, the form and the social function of these sites. In view of the large and constantly increasing number of archaeological sites in our country, the present research venture appears to cover the need to broaden the scope of the discussion and the choices as to the management and enhancement practices. It does so by taking into account the challenges presented by the modern socio-economic reality of the Greek cities as well as the plurality of visions and interests of the various actors/stakeholders that are involved in the formation, the planning and the use of the heritage sites.
Methodologically, the research applies a multidisciplinary approach (museological-urban planning) in order to promote and adequately analyze both the dimension of the relation with the "outside," that is the relation of the archaeological site with its broader urban environment, and the one of their function "inside," that is if and how people and heritage monuments converse with each other within a defined framework and with the spatial and conceptual "readings"/narratives posed by the museological planning.
By means of identifying a framework of potential function and management of the archaeological sites within the urban fabric in terms of their "openness" and dialogue with their spatial and social environment, the present research attempts to draw conclusions concerning the inclusion of these sites in the everyday life of the modern city and to renew to a certain extent the scope of concepts and principles such as "absolute protection" (of heritage sites), "sustainability," "inclusiveness." It also aspires to demonstrate the importance of the archaeological-heritage sites in the formation of historical knowledge and consciousness and to the qualitative enhancement of urban daily life.
This research project was funded by the Research Centre for the Humanities (RCH), with the support of the John S. Latsis Public Benefit Foundation.


To view the conference's program in Greek, click here.
The research results of the program "The 'open' archaeological site as an alternative management model in urban environment: Akadimia Platonos and Philopappos Hill", by Despina Catapoti, Ioulia Skounaki and Georgia Gkoumopoulou
have been published in Greek by RCH Digital Library, as part of the journal PIXELS@humanities,
in the volume Research Results 2018: epistemology – space – health – history.
Read the article in Greek here.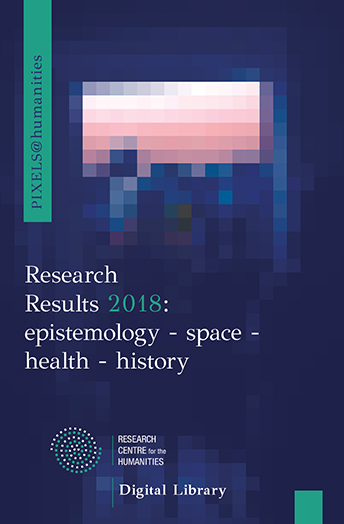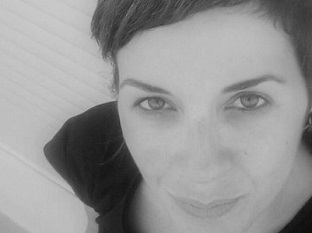 Despina Catapoti studied History and Archaeology at the University of Athens, Greece (1995). She was awarded an MA in Archaeology and Prehistory (1997) and a PhD in Archaeology (2005) from University of Sheffield. She is an Assistant Professor in Cultural Theory and Digital Culture at the Department of Cultural Technology and Communication, University of the Aegean, Greece. Her research and teaching interests centre on critical theory, memory studies as well as history and philosophy of archaeology. Over the past few years, she has been working at the intersection of digital technologies, social media and the broader cultural heritage field, with the aim of assessing the impact and contribution of "digitality" on archaeological/historical heritage outreach and engagement. Along with Dr Maria Relaki, she has co-edited the book An Archaeology of Land Ownership (London: Routledge, 2013). She has published various articles on the relationship between archaeological discourse and social media, the formation of mnemonic networks and communities in cyberspace and the design of hybrid models of cultural heritage management.
---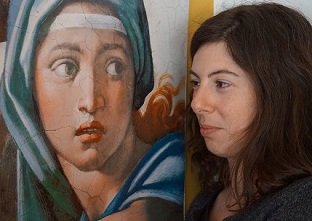 Ioulia Skounaki is a PhD student at the Department of Cultural Technology and Communication, University of the Aegean. She holds a degree in History and Archaeology (University of Athens) and Masters' in Classical Archaeology (University of Crete) and in Heritage and Museums (University of Cambridge). Her research focuses on the areas of public archaeology and history, cultural management and museology; currently, her work is on the archaeological site as cultural institution. Her professional activity includes, among other things, participation in projects concerning spatial and urban planning, as well as the management and enhancement of heritage sites, monuments and museum collections.
---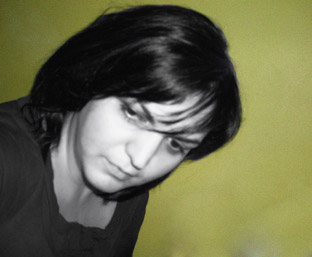 Georgia Gkoumopoulou is an architect engineer and urbanist (NTUA, MSc), PHD candidate at the Department of Urban and Regional Planning, Faculty of Architecture NTUA. Her academic research concerns the recognition of "urban voids" as special free-outdoor spaces with unique dynamics and "potential" as action fields of social-cultural relations and natural processes. As PhD Candidate she provides teaching assistance in undergraduate and postgraduate courses of the Faculty of Architecture NTUA, related to Urban and Environmental Design. As researcher she collaborates with academic institutions and laboratories, scientific/research groups, MONUMENTA and is member of Urban Planning Research Lab (NTUA). She participates in joint research projects (NTUA-LUH, IKYDA15, HeKriS17) and organizes educational workshops and exhibitions. Part of her research work has been published in international and Greek conference proceedings and scientific journals. As freelancer (since 2001) she cooperates with architectural, urban planning and design offices, local authorities, scientific groups and institutions, she participates and collectively contributes to scientific conferences, professional seminars, workshops, exhibitions and architectural competitions and she has also been awarded for designed projects, implemented or not.
Bounia, A. and D. Catapoti (2018) The ubiquitous university museum: a case study from the University of the Aegean. In Mouliou, M., Soubiran, S., Talas, S. and R. Wittje (eds) Turning Inside Out European University Heritage: Collections, Audiences, Stakeholders. National and Kapodistrian University of Athens Press, 77-87.
Papadimitriou, N., Plati, M., Markou, E. & D.Catapoti (2017) Performing the 'inclusive': Rethinking participation in contemporary museums. In Museum International, The role of museums in a changing society, Vol 68, Issue 3-4, pp. 33-47.
Καταπότη, Δ. και Γ. Βαβουρανάκης (2015) Parthenon 2.0: Από το Μνημείο στο Μεταδεδομένο. Πετροπούλου, Κ. & T.Ramadier (επιμ.) Αστικά οικο-τοπία και καθημερινή κινητικότητα. Εκδόσεις Καπόν, 196-208.
Καταπότη, Δ. (2015) Από τη δημόσια αρχαιολογία στο (αρχαιο)γνωσιακό προλεταριάτο. Αθανασίου, Κ., Βασδέκη, Ε., Καπετανάκη, Ε., Καραγιάννη, Μ., Καψάλη, Μ., Μακρυγιάννη, Β., Μάμαλη Φ., Πάγκαλος, Ο., Τσαβδάρογλου, Χ. (επιμ.) Συγκρούσεις στην Πόλη. Θεσ/νικη, 215-224.
Catapoti, D. (2013) To own or to share? The crisis of the past at the onset of the 21st century. In Relaki, M. and D. Catapoti (eds) An Archaeology of Land Ownership. Routledge, Archaeology Series, 260-290.
Relaki, M. & D. Catapoti (eds.) (2013) An Archaeology of Land Ownership. Routledge Studies in Archaeology.
Catapoti, D. (2013) A Nationalist Palimpsest: Authoring the History of the Greek Nation Through Alternative Museum Narratives. In Poulot. D., Bodenstein, F. and J.S. Lanzarote‐Guiral (eds) Great Narratives of the Past. Traditions and Revisions in National Museums. EuNaMus Report No 4. Published by Linköping University Electronic Press, 133‐68.
---
Gkoumopoulou, G. & Chazapis, A. (2017). 'Approaching the multiplicity of place through collective practices in the city'. Proceedings of 2nd Panhellenic Place Marketing and Place Branding Conference. Department of Planning and Regional Development, University of Thessaly, 31 March-2 April, Larissa, Greece.
Serraos, K., Asprogerakas, E., Gkoumopoulou, G. Chazapis, A., and Voulellis, P. (2017). "Civil society and institutional practices towards democratization of urban planning: case studies on three German cities. Proceedings of 3nd International Conference Changing Cities: Spatial, Design, Landscape & Socio-economic Dimensions, Special session "Bottom up planning initiatives in the urban space. A vehicle for a further democratization of the urban planning procedure?". Laboratory of Urban Morphology & Design Department of Planning and Regional Development School of Engineering, University of Thessaly  26-30 June, Syros, Greece.
Gkoumopoulou, G. (2016). 'The complexity of metropolitan development: New approaches and methodological tools. In Serraos, K. and Greve, T. eds. Metropolitan Interventions Athens 2021: From the Idea to the Implementations. Exchange of experiences, Hamburg, Vienna, Munich, Athens. Athens: Propobos Editions, pp.75-81.
Serraos, K., Chaniotou, E., Gkoumopoulou, & Prentou, P. (2015). 'City and Sea: A Tri-national Workshop of Urban Design. ENSAPLV (France), MEÜ (Turkey), NTUA (Greece)'. Proceedings of 4th Pan-Hellenic Conference of Urban and Spatial Planning and Regional Development. Department of Planning and Regional Development, University of Thessaly, 24-27 September, Volos, Greece.
Gkoumopoulou, G. (2014). 'The concept of participation in the programme of Monumenta: Recording and Projecting of 19th and 20th century buildings in Athens". Proceedings of 2nd International Oral History Conference: Memory narrates the city: Oral narratives on the past and the present of urban space, Session: "Narratives for the places and people of the city". Oral History Union and Department of History and Archaeology, University of Athens, 6-9 March, Athens.
Gkoumopoulou, G. & Mataliotaki, V. (2013). 'Participation and urban green in the neighborhood'. Building Green Magazine, 27, pp. 38-41.
Gkoumopoulou, G. & Mataliotaki, V. (2013). 'Participatory design and urban green management in the neighborhood. Action fields in "pocket parks" and "school gardens"'. Proceedings of scientific HPMEA meeting: Urban Ecosystems' Management, 6th International Eco-Building Conference, 5 October, Athens.
Kosmaki, P., Serraos, K., Gkoumopoulou, G., Mavrommati, S., Pangas, N. (2008). 'Preliminary remarks on the reconstruction of Nea Figaleia's settlement after the fires of 2007'. Research program's edition "Axes of spatial and residential organization of the fire-damaged areas: Pilot research of recovery prospects for the municipalities of Alifeira, Andritsena, Zacharo and Figalleia, Perfecture of Ilia".Athens:  School of Architecture, NTUA, pp. 139-147.
Gkoumopoulou, G. (2007). 'Αsopos River: factuality and prospects of conservation and its environmental appointment'. Electronic magazine Monumenta – 2nd Issue 'The power of water' (14 Dec. 2007) Available at: https://www.monumenta.org/article.php?IssueID=3&lang=gr&CategoryID=3&ArticleID=150.
Gkoumopoulou, G. (2007). 'Open urban green spaces. The case of playgrounds'. Electronic magazine Monumenta – 1st Issue 'Urban space and urban green'. (28 Feb. 2007) Available at: https://www.monumenta.org/article.php?IssueID=2&lang=gr&CategoryID=3&ArticleID=38.